Zoom

Name:For automobile tire industry

Model:

Brief:
Details
Tyre nitrogen filling machine is a high-performance nitrogen making equipment specially developed and produced for filling large, medium and small types with nitrogen. The product adopts PSA nitrogen making technology, which can provide high-purity nitrogen with purity ≥ 98%. The nitrogen produced is of high purity, and the content of oil, water and dust is very low. It is suitable for automobile service industry, tire nitrogen filling of military engineering vehicles and other industries.
The product integrates air compression, nitrogen manufacturing, nitrogen pressurization, tire vacuumizing and nitrogen filling. It has high automation, simple structure, simple operation, reasonable layout and convenient movement.
Technical data:
Nitrogen flow: ≥ 5nm3 / h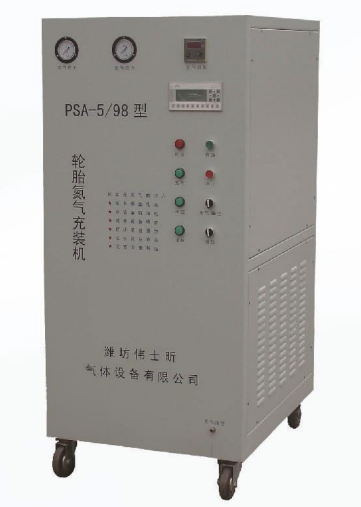 Nitrogen purity ≥ 98%
Nitrogen pressure ≤ 1.4mpa
Power: 3.2Kw
Weight: 350kg
Size: 700x900x1550mm
Power supply voltage: three-phase 380 / 220V 50Hz